100% natural hot spring flowing from Mount. Yufu
In the foothills of Mt Yufu, a hot spring gushes forth,
its color changing with the passage of time in response to sunlight and temperature.
Bathhouse and
open-air bath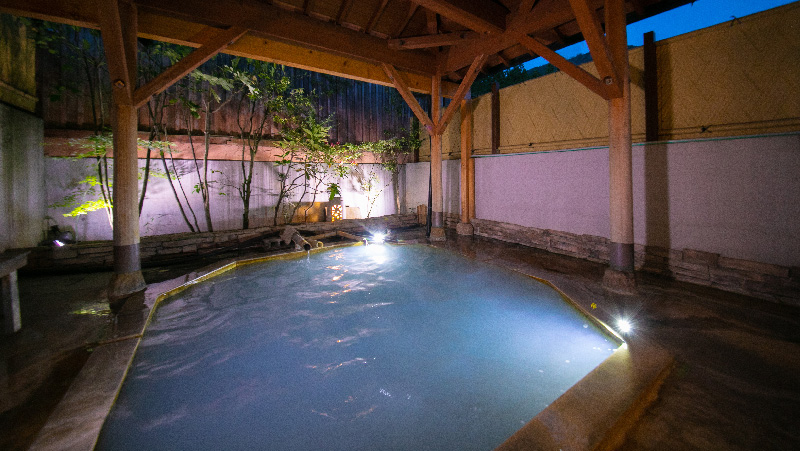 The spring quality has a strong alkalinity and is very soft on the skin. Its marvelous smoothness is especially popular among women.
This is also wondrous water. It is transparent and colorless when first poured into the bathtub, but the color changes with time to a light cobalt blue in response to sunlight and temperature. Then, the color darkens and finally turns a milky white.
"Taking a morning bath in water tattooed blue ..." is a poem by poet Santoka about this famous hot spring.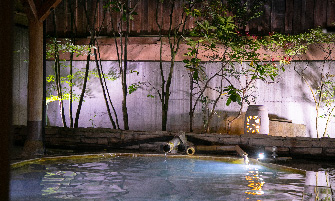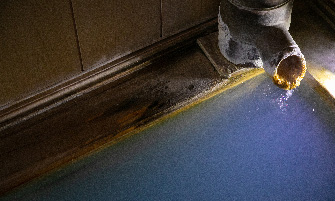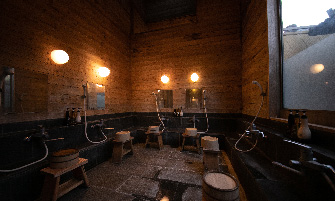 Private bath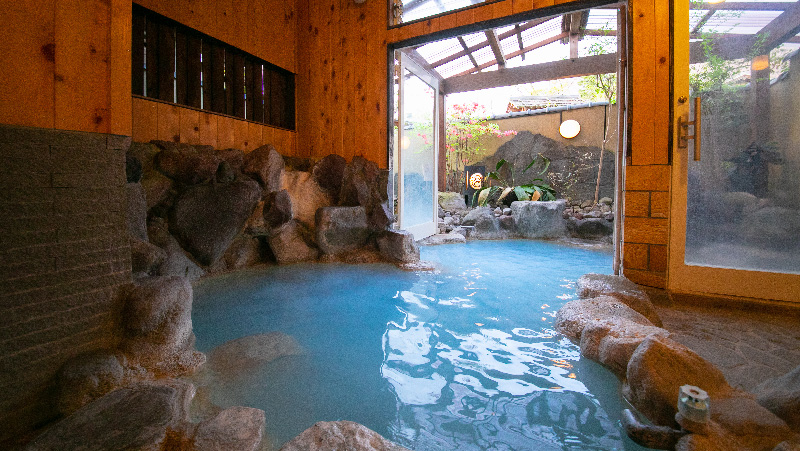 A private bath made of stone, with sunlight pouring in from outside. Take your time, relax, and enjoy the way the water changes with the sunlight.
Enjoy a private bathing time.
Please make your reservation at the time of check-in.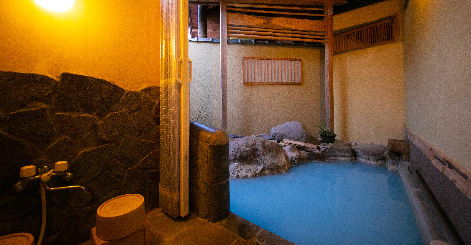 Guest rooms with a private outdoor hot spring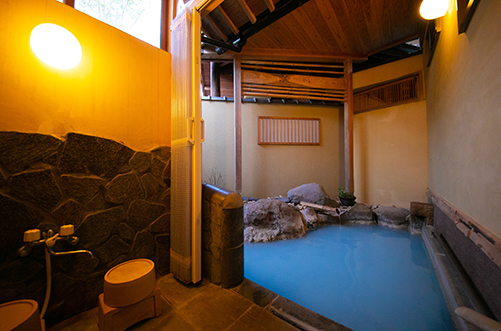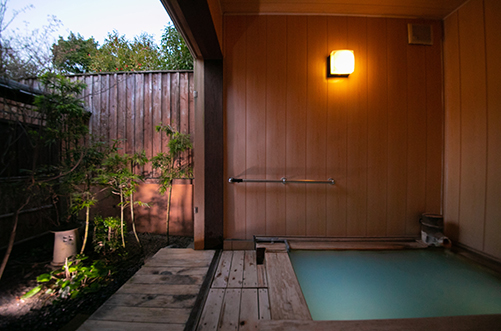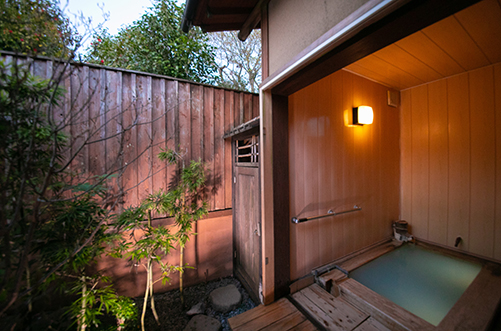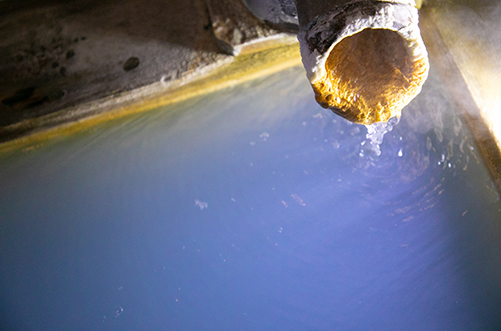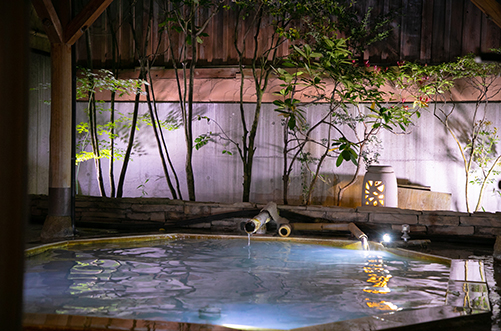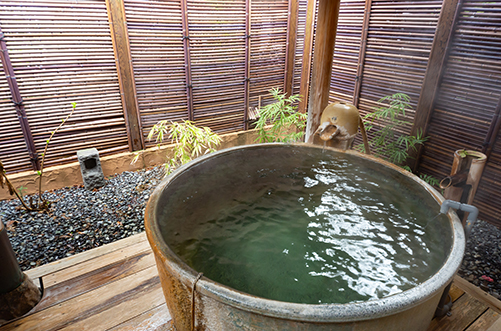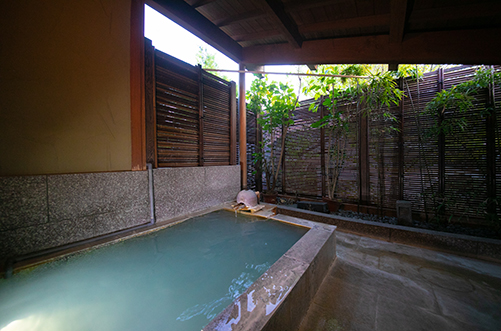 Bathtubs in all our rooms all come with a discerningly unique design,
like Japanese cypress or granite bath for the best energy-refilling experience of yours.
let your body and spirit be soothed as much as you want here at Yufuin.
Bathing procedure
Before stepping into a bathtub,rinse your body with hot water.
As the bath is used by many people, please clean yourself before entering the bath.
Please clean yourself before entering the bath

Step into the warm bath
to relax your tired mind and body.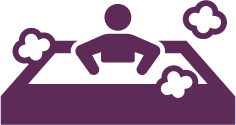 Please wash your body outside the bathtub and thoroughly rinse off any soap.

Warm up in the bath once more.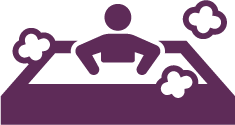 Dry yourself with a towel when leaving the bath.

Basic information about spa
The hot spring water makes your skin silky smooth and baby soft. The skin improving effect is definitely promising.

| | | |
| --- | --- | --- |
| Water texture | / | Alkalic chloride |
| Constitution | / | Nature hot spring |
| Effect | / | Healing Neuralgias, high-blood pressure, skin-improvement, fatigue recovery |
| pH value | / | 9.4 |
| Milky | / | pale blue |

Hair dryer, Soap (solid type), Body soap, Two-in-one shampoo (shampoo + conditioner), Shampoo, Hair conditioner, Shaver, Shower cap, Brush, Towels, Bath towel
Reservation



+81-977-85-2357
Copyright(C) ICHIZEN All Rights Reserved.